About Us
Rainstar Garments Company Ltd was set up in the UK 2014, The Company specialises in quality outdoor garments for men and women. It has recruited an experienced UK team to help become an established outdoor brand to the retail, corporate and promotional markets.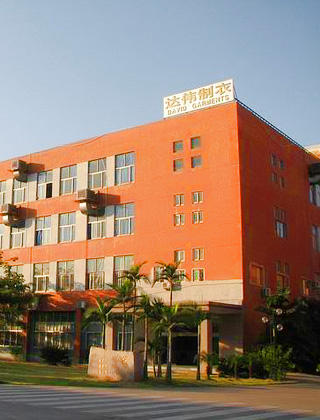 Rainstar's aim is to offer excellent quality products for reasonable prices to trade customers in the UK and EU markets. Our factory and international design team have been successfully manufacturing for more than 15 years producing for companies such as BMW, Yamaha and outdoor retailers.
Rainstar looks to offer a better choice of outdoor garments to their customers while investing in new technology, machinery and their people.
The Chinese translation of Rainstar means Luck and Good Fortune, Health, Wealth and Prosperity.
"Make yourself the star" in outdoor life! That was our philosophy when we first started.
In order to keep the Rainstar brand at the highest quality level, it uses only YKK zips as the main zip in every garment in all the styles. The YKK zip is the world's most recognised quality zip brand and has an enviable reputation, created in Japan.
Simple but excellent! This is the product philosophy our worldwide designers live by. Followed by using the most recent innovative fabric, the Rainstar brand will lead the way in the outdoor apparel market trends.
Come to Rainstar – make the outdoor life BETTER but don't worry about the cost.
The product speaks for itself!